Junior League of Oakland-East Bay, Inc. receives $10,000 MassMutual Grant
Lafayette, CA, July 22, 2013– The Junior League of Oakland-East Bay, Inc., an organization of women whose mission is to promote voluntarism, develop the potential of women through training, and improve communities, received a $10,000 grant from Massachusetts Mutual Life Insurance Company (MassMutual) as part of MassMutual's national Community Service Award (CSA) program. The Junior League of Oakland-East Bay is one of only eleven organizations nationally to receive an award. MassMutual made the grant on behalf of the volunteer efforts of Sarah Tolson, a MassMutual agent and Certified Financial Planner with Blomberg & Tolson Financial Planning and Insurance Services in Danville, CA.   
"MassMutual's Community Service Awards program aims to encourage and recognize those financial professionals who are active members of their community," said Nick Fyntrilakis, Vice President of Community Responsibility, MassMutual. "Sarah's volunteer work reflects MassMutual's steadfast commitment to supporting organizations in the communities where our financial professionals live and work."
The Junior League of Oakland-East Bay, Inc. focuses its community efforts on Family Self-Sufficiency.  It envisions an East Bay where food, clothing, housing and jobs are plentiful—creating a community where families are self-sufficient and thrive.
"On behalf of the members of the Junior League of Oakland-East Bay, I would like to thank MassMutual for its very generous $10,000 grant to our organization," said Jessica Stelly Peterman, President.  "A significant part of our mission is to train the women within the organization to be better leaders and better community volunteers.  This grant will give us the opportunity to bring more quality leadership training to our members by way of experienced, professional facilitators and greater participation in conferences at the national Junior League level."
Sarah is a second-generation financial planner and has been with Blomberg & Tolson Financial Planning and Insurance Services for over 6 years. She has also developed a popular workshop series called Girls Just Gotta Have Funds (www.girlsjustgottahavefunds.com), aimed at teaching women about the importance of taking control of their finances. She has been committed to working with the Junior League since 2006 and has dedicated countless hours of time and talent to help the organization grow and flourish.
"I am very pleased that my dedication to the Junior League of Oakland-East Bay has been recognized by MassMutual," said Sarah. "This grant will provide much needed funding to continue supporting our community."
About MassMutual
Founded in 1851, MassMutual is a leading mutual life insurance companythat is run for the benefit of its members and participating policyowners. The company has a long history of financial strengthand strong performance, and although dividends are not guaranteed, MassMutual has paid dividends to eligible participating policyowners consistently since the 1860s. With whole life insuranceas its foundation, MassMutual provides products to help meet the financial needs of clients, such as life insurance, disability income insurance, long term care insurance, retirement/401(k) plan services, and annuities. In addition, the company's strong and growing network of financial professionals helps clients make good financial decisions for the long-term.
MassMutual Financial Group is a marketing name for Massachusetts Mutual Life Insurance Company (MassMutual) and its affiliated companies and sales representatives. MassMutual is headquartered in Springfield, Massachusetts and its major affiliates include: Babson Capital Management LLC; Baring Asset Management Limited; Cornerstone Real Estate Advisers LLC; The First Mercantile Trust Company; MassMutual International LLC; MML Investors Services, LLC, Member FINRAand SIPC; OppenheimerFunds, Inc.; and The MassMutual Trust Company, FSB.
For more information, visit www.massmutual.comor 'Like" MassMutualon Facebook.
CRN201506-173483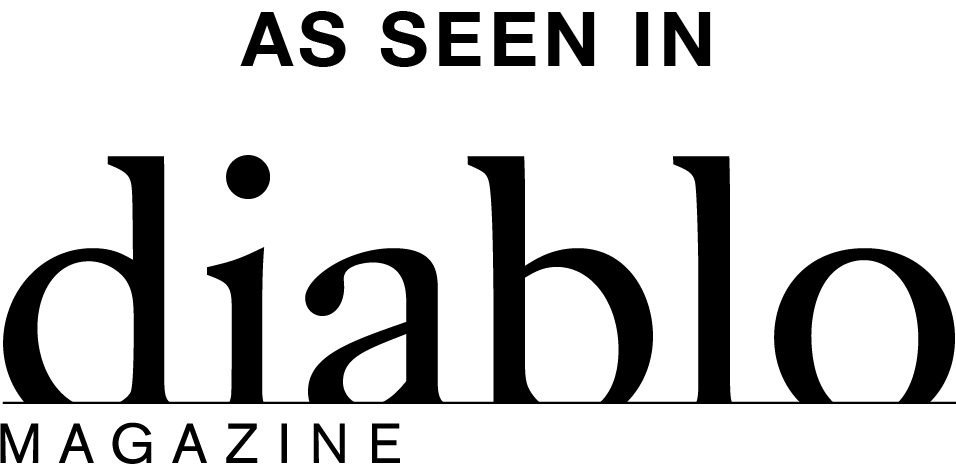 Sarah Tolson was featured in Diablo Women for 2013, 2014 and 2015. Diablo magazine's "Diablo Women" section in the May issue highlights nearly 300 dynamic women whose talent, dedication, and enterprise have enhanced life in the East Bay.